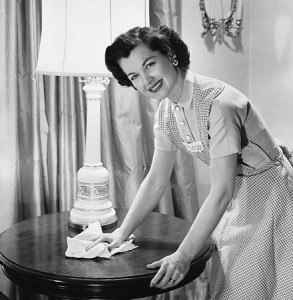 Today I was publicly shamed on social media. It was my first time. I didn't see it coming. And yet I knew when I decided to start my own page and do what I could to help others through Spirit Mama that, ultimately, I was going public, exposing myself. I just never stopped to think about what that might mean.
For those of you who saw my recent post, I commented on how my son had an "ah-ha" moment and realized that when he hurts another person, he is ultimately hurting God and hurting himself. This is something he realized on his own; it isn't something I taught him.
What I have taught my son is to be kind to others. To think before he acts and ask himself if the same were done to him if he would like it. My son is 7. He's my first child. I've learned as much from him as he's learned from me over these past 7 years.
One thing I've learned is compassion. My son feels deeply when he sees me hurting, and he goes out of his way to comfort me. He feels this same compassion for animals, something that I never felt at his age (having never had a pet growing up). He begs me to take him to the Humane Society (somewhere I don't typically want to go), and he struggles to leave the animals behind when we go home. He wants to bring them with us and give them a better life.
In this way, and so many others, he is my teacher. And since we moved to our new sleepy town in Upstate New York almost 4 years ago, he has settled in nicely to his school and community and made a nice handful of friends.
But who he looks forward to seeing the most are his stepbrothers, especially the oldest one. He counts the minutes until they arrive (every other weekend), and when they are not with us, he thinks of them if we are out.   If I am getting something for the house or for him, he always begs if we can get the same for them. He looks up to the older one as someone to emulate. This hasn't always been easy for me. Sometimes the behaviors are not things I want him to emulate, but then I remember he is a child, and he has his own life path to walk.
My son is an only child. Having my partner's kids come stay with us is amazing to him. Sometimes he's so excited he can hardly contain himself. And, yet, as these things go, after a weekend together there is usually a moment of digression where he and the oldest argue or bicker or worse yet, someone gets shoved. The boys aren't the same size; it isn't an even match. And yet my son always gets right back up and runs around with him playing as if they are all on the same side. And, ultimately, they are.
It was tough for me at first to accept the energy of 3 boys running around and through my house. It is still tough. One boy, alone, is much simpler to contain. I don't like Nerf gun wars; I didn't even want my son to have play guns. I don't like wrestling. I constantly worry that someone might get hurt. I watch them out the window like a hawk as they play in the yard, as they pick up sticks and use them as guns. I holler out the door and remind them (time and again) not to point at each other.
Like many parents I get the same comments from others: they're boys. Just let them play. They're having fun. Sometimes I ask them, unsure: are you really having fun? They always reply with a resounding "yes". So over time, I've let my son have more freedom, grow a little, and I try to trust his choices. I've watched while the three of them enjoy the afternoon. When they get too rambunctious or too loud or too rowdy, I try to focus on their good moments instead of their brief power struggles.
Because, ultimately, their conflicts are brief, and, ultimately, they literally run through the yard loving each other. And it's a gift I couldn't have even dreamed up offering to any one of them. It's a gift that was present and unwrapped itself in its own time.
I still get nervous. I always watch like a hawk. My ultimate goal is no one gets injured (I take after a very nervous father). And yet really, the truth is, my ultimate goal is that each of them enjoys their moments, that they love their lives, that they treasure little things, and that they are kind to each other.
Does that sound too good to be true? I hope you said YES, because it does. But the operative words are "ultimate goal." The truth is there are messy moments, there are power struggles, there are arguments, and conflicts, and there are moments when one will shove another or even moments when one will pick up a stick and swing it!! (Dear GOD!) They are also extremely messy and very loud and they have lots of trouble picking up after themselves. Even remembering to take their shoes off at the door is a constant struggle.
But they are good kids, with good intentions, and they are living good lives, and doing good things.
My post was misconstrued, and the response that was shared far and wide not just with all my friends and family but with my partner's as well implied that I don't parent my son, that I haven't taught him that hitting is wrong, and that my son or I (or maybe both) don't understand that moments with others lead to friendships and fun.
Tonight just for shits and giggles I asked my son if he thought hitting was right or wrong. He said wrong. Not that this response shocked me. I knew I'd taught him such things. I guess I just wanted to see if somehow I was missing something somewhere. Aside from knowing I'd taught him this and knowing he knew, I believe that it is innate in all of us to know causing another harm is wrong. It's actually the causing of harm that is taught.
I hate that this situation today bothered me, but it did. And as I ask myself why? I guess it's simple. There is bullshit, and there is life. And life is messy and confusing and conflicting and contradictory and also just plain beautiful. There is Love everywhere. And there is God's Light in each of us. But the truth for me is that my kid screws up, and so do I. And sometimes he makes bad choices, and so do I. And sometimes he mimics the wrong person, and so have I. And sometimes he just tries to fit in, and so have I. And sometimes he just wants someone else's approval, and so do I.
The Truth is, that same woman who shamed me online to my personal contacts and my partner's personal contacts seems to be missing her own message: hitting is wrong, even when that "hitting" is done through words on social media. I know this, and so does my imperfect son.
What the right thing to do is to realize that God's Light is in all of us, even the people that piss us off. If I hold the mirror up, and I look in, I'll ask myself this: What is it in this situation that I need to heal?
Spirit Mamas, after much contemplation, I've decided what I need to heal is my need for approval. I need to put more energy into loving ME, no matter what others think. At the end of the day, I'm a good mama, and I have a great son. How do I know this? Because I know I do my best with all I have.
Choose Miracles, ladies! Choose them once, choose them twice, and choose them always. <3
Much Love <3